When you're building a new home or renovating your current one, it's a great time to think about how much a door can influence a room's style.
An interior door can be a statement piece, or it can be the perfect finishing touch to tie a room's design together. There are so many different interior door styles available that it's easy to get inspired.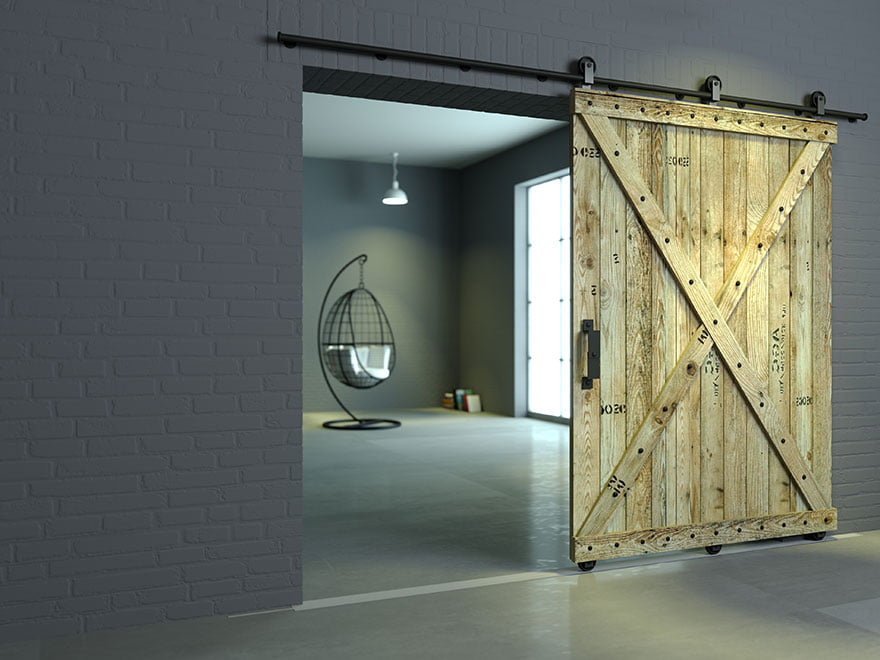 Interior doors are available in a variety of styles and materials. Simply select the type that best complements your decor and watch as it adds to the allure of your house.
The 10 Types of Interior Doors
Here are some of our favorite types of interior door styles, including single and double doors, to get you started.
Single Doors
Here are seven distinct single-door styles:
1. Sliding Barn Door
Interior sliding barn doors are a stunning addition to any rustic, industrial, or modern farmhouse decor. Sliding barn doors, unlike regular doors, open and close by sliding. Sliding barn doors are for homeowners who want to make a statement, both in terms of function and style.
2. Glass Paned
Glass paned doors are a great alternative for folks who wish to keep their doors open while still getting some of the noise reduction that traditional doors provide. These doors are ideal for home offices, allowing parents to work while keeping an eye on their kids. Glass-paned internal doors can also be used to create visual interest between complimentary room designs.
3. Louvered
Louvered doors block out the noise but provide privacy, whilst glass-paned doors do the opposite. Louvered doors provide privacy while allowing sound and air to freely enter and exit the room. Louvered doors are a distinctive style choice that can work with historic designs, modern ranch themes, beach-style interiors, and other styles. Louvered interior doors are a sophisticated feature that mixes well in many designs depending on the color and theme.
4. Solid Wood
A solid wood door is always the best option. They're long-lasting, may be painted or stained, and limit sound transmission from room to room. Every room in the house can benefit from the addition of panels and elaborate motifs for a more subdued and discreet look.
5. A Moulded Panel Door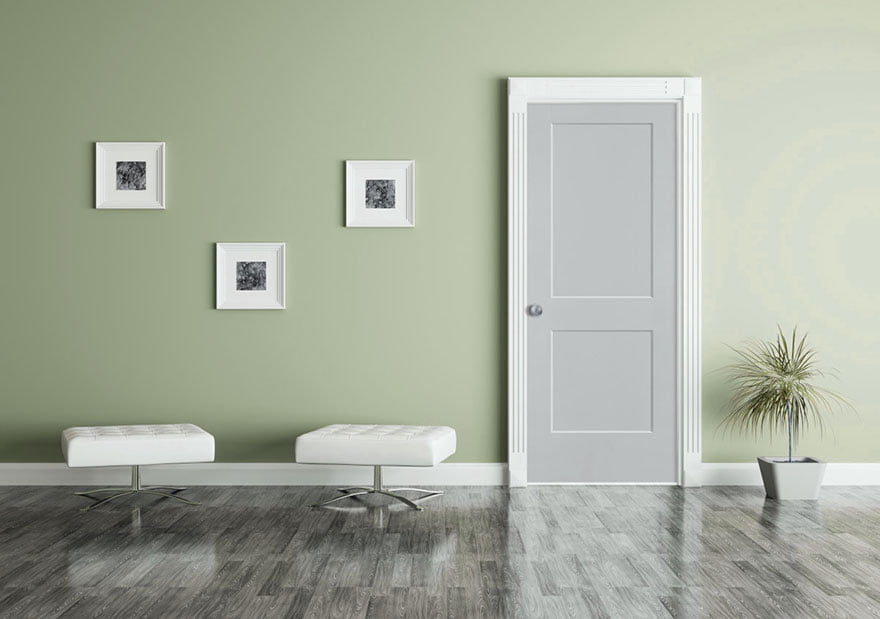 Molded panel doors are constructed from many layers of composite materials such as MDF. This improves the door structure's durability and endurance. They come in both hollow and solid core varieties. It's a cost-effective approach to obtaining the perfect interior door style for your area, with a range of ready-to-paint designs to choose from.
6. Natural, Unpainted Wood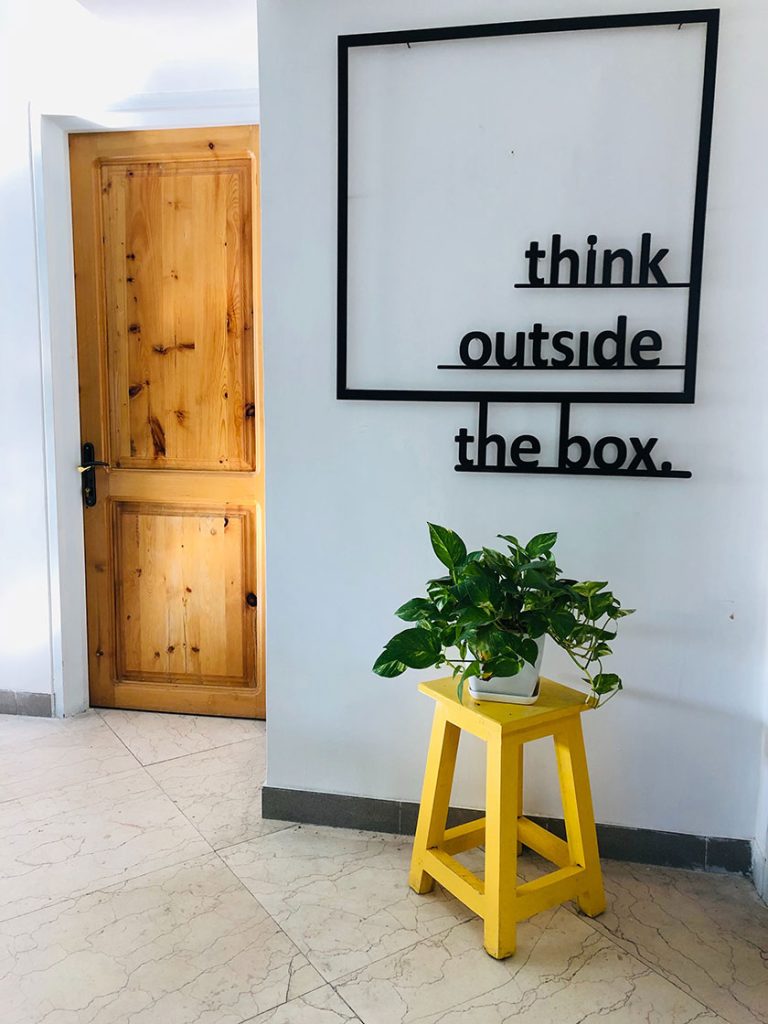 In nearly every property, a natural wood door is lovely. It works well with simple designs and may offer a touch of nature to any space. Natural unpainted wood doors can instantly make any room feel cozier and more welcoming.
7. Chalkboard
Kitchens and children's rooms benefit greatly from chalkboard doors. They're a terrific spot to scribble meal plans, grocery lists, inspirational quotes, and quick notes in the kitchen. In a child's bedroom, a chalkboard door gives a constant outlet for creativity, learning, and enjoyment.
Double Doors
Here are three double door ideas to get you started:
8. Wooden French Doors
French doors are a common door style, however, they are usually made of glass. Solid French doors are an option if you want to do something unusual. Wooden French doors may add a touch of elegance to a room without compromising privacy or durability.
9. Sliding Double Barn Doors
Double barn doors, like single sliding barn doors, are ideal for rustic and modern farmhouse designs. Sliding double barn doors have a stunning visual impact while also being extremely useful. They're ideal for separating crucial entryways or distinct regions of the house. A house with twin sliding doors is likely to turn heads.
10. Frosted Glass Double Doors
Double frosted glass doors are the ideal meet-in-the-middle choice for those who prefer the look of glass but yet want seclusion. These frosted glass doors offer a touch of elegance to any room, making them ideal for dens, studies, and formal dining rooms. When guests come over, many homeowners use them to hide less tidy areas, such as children's playrooms, because they conceal the room — and the clutter — without making it feel locked off.
To Wrap Up
Interior doors are one of those finishing touches that really make a difference. Interior doors are important in our homes because they separate our private and public areas. Interior doors, aside from serving as demarcations and limits, can brighten up a home's design and give it a magnificent appearance. You can find out more about house designs by looking at our dedicated collection for you today here at AfroHousePlans.