Several types of driveways appeared in homes in the second half of the 19th century. At the time, gravel was the most common surface material; as alternatives, flagstone, brick, reclaimed glass, and stone gained popularity.
Driveways and back alley access became ubiquitous during the 20th century's motor vehicle era, and later asphalt and concrete gained enormous popularity.
You should consider a number of considerations, including upkeep, cost, longevity, and the driveway's visual appeal. These aspects are all significant when choosing a driveway type.
The cost to build a driveway varies depending on the type of material used, as well as whether or not professional labor is employed. In this post, we'll talk about some common driveway styles.
Types of Driveway
The most common driveway designs are as follows:
Asphalt Driveways
Concrete Driveways
Gravel Driveways
Brick Pavers Driveways
Green Lawn
Crushed Stone Driveway
Asphalt Driveways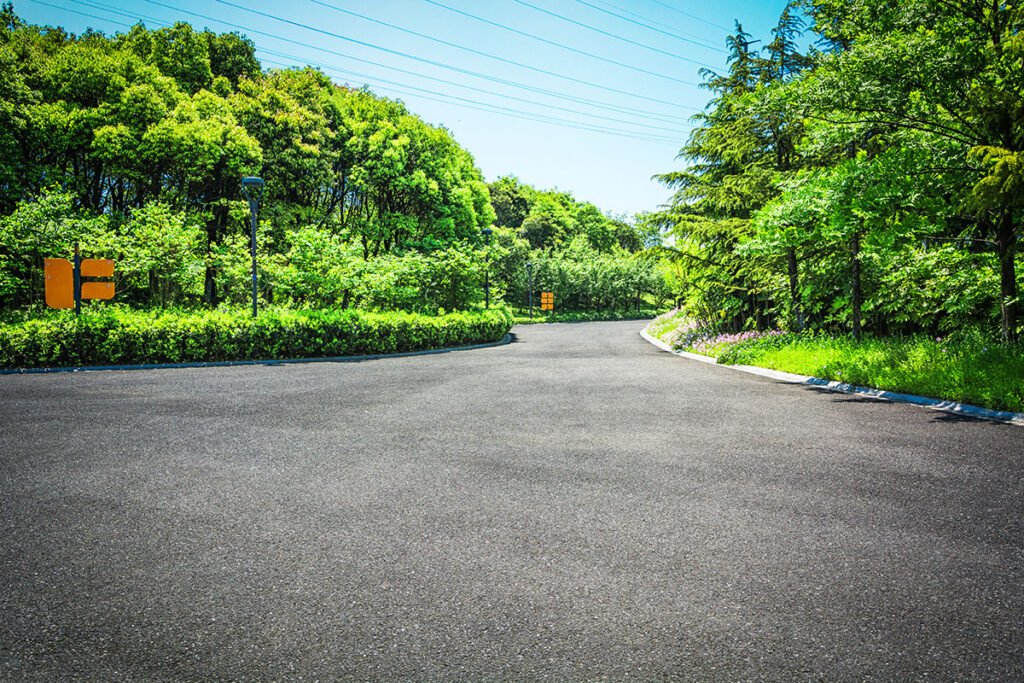 The asphalt driveway has a highly vivid black aspect that gives it a presentable and tidy appearance. It is also a durable, neat, and sturdy form of the driveway.
Good asphalt driveways are usually lovely on your property, and you can park your cars there with ease. Asphalt driveway installations are also extremely affordable.
The primary drawbacks, however, are that an asphalt driveway is more difficult to maintain than a concrete one, and if you notice a little crack, you should fix it right away before it grows larger and needs to be fixed.
Concrete Driveways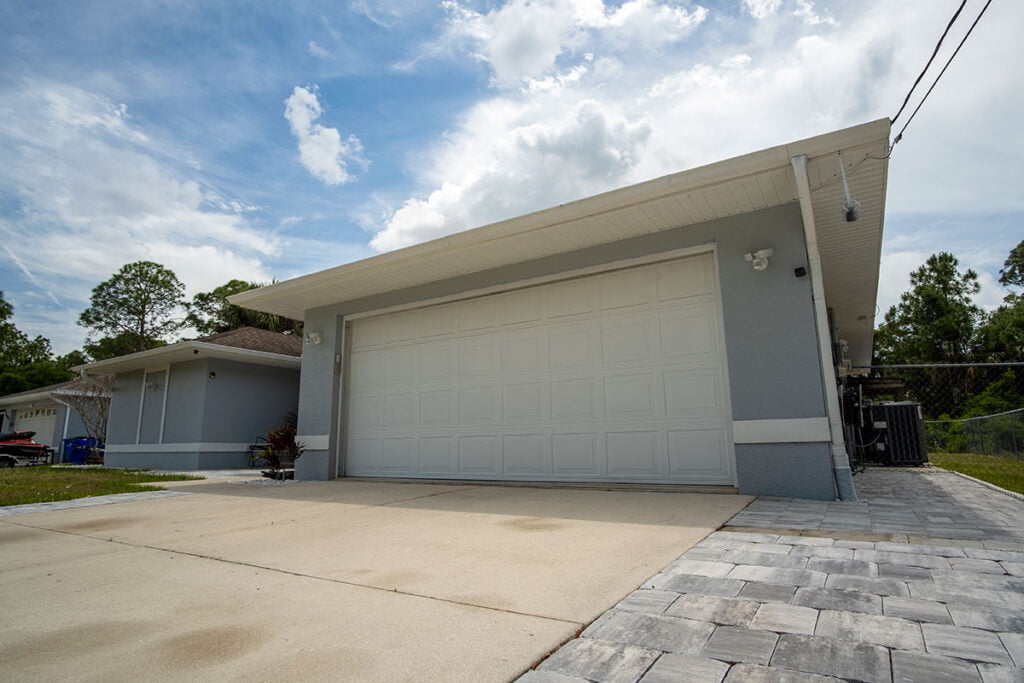 Due to the usage of concrete, which is a long-lasting, solid, hefty, and low-maintenance material, these concrete driveways are a practical option for many individuals.
Driveways made of concrete have a higher initial investment than other driveway kinds, but they are more affordable in the long run. If you live in an exceptionally cold area, you might want to think twice about installing a concrete driveway because it can easily crack if the surface is frequently frozen and can be damaged by ice or snow.
Gravel Driveways
For individuals who reside in rural locations, gravel driveways are a great option because it is affordable and readily available there. It also has a good aesthetic appearance.
Additionally, a gravel driveway is quick and simple to create, requires little care, and can eventually be upgraded to a dirt road.
Brick Pavers Driveways
Many people choose to install a brick paver driveway because it is simple to do so and because it has an eye-catching appearance. It can also make for an appealing driveway.
It is one of the most expensive driveway varieties, but it is well worth it because it is durable and lasts for a long time.
Green Lawn
A green lawn driveway is great for those who prefer a natural appearance or greenery; however, contrary to popular belief, this does not necessarily mean parking your car on the grass. Instead, a type of plastic is placed first to provide a more secure and long-lasting road.
The option with plastic below is the most appealing, despite the fact that it also works effectively. Parking your cars on these sorts of driveways won't feel as smooth as doing so on a concrete drive, but it's still a great option for individuals who prefer things to be as natural and green as possible.
Crushed Stone Driveway
You will construct a crushed stone road all-around your property that is quite similar to a gravel driveway.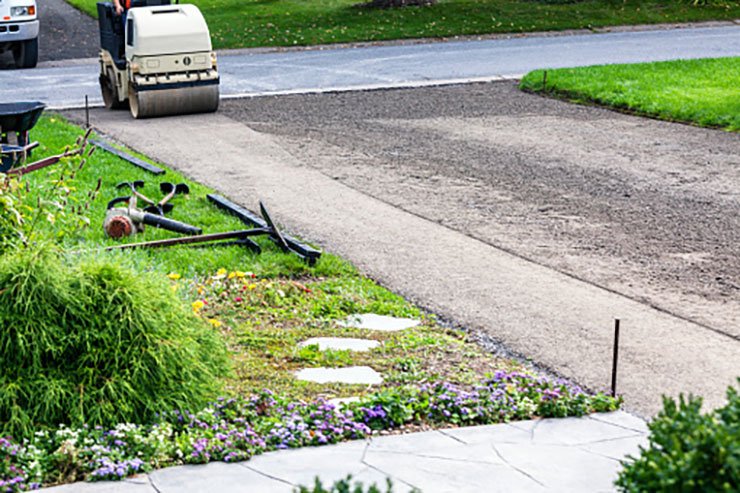 The fragility of this crushed stone material is similar to that of gravel; it is a loose type of material, therefore you will occasionally need to replenish it. Additionally, there are numerous varieties of crushed stone accessible locally, allowing you to select what you require.
You will find it difficult to remove snow from the driveway surface if you reside in a cold climate with frequent winter snowfall.
FAQS:
What are the Types of Driveways?
The following are the best types of driveways for home,
1. Asphalt Driveways
2. Concrete Driveways
3. Gravel Driveways
4. Brick Pavers Driveways
5. Green Lawn
6. Crushed Stone Driveway
What do you mean by Concrete Driveways?
Due to the usage of concrete, which is a long-lasting, solid, hefty, and low-maintenance material, these concrete driveways are a practical option for many people.