Installing fencing around your home's perimeter will not only improve the look of your home's exterior, but it will also provide one of the most vital benefits for all homes: security and safety.
For a yard, there are various types of fencing to choose from. All the varieties differ in terms of durability, aesthetics, and maintenance requirements.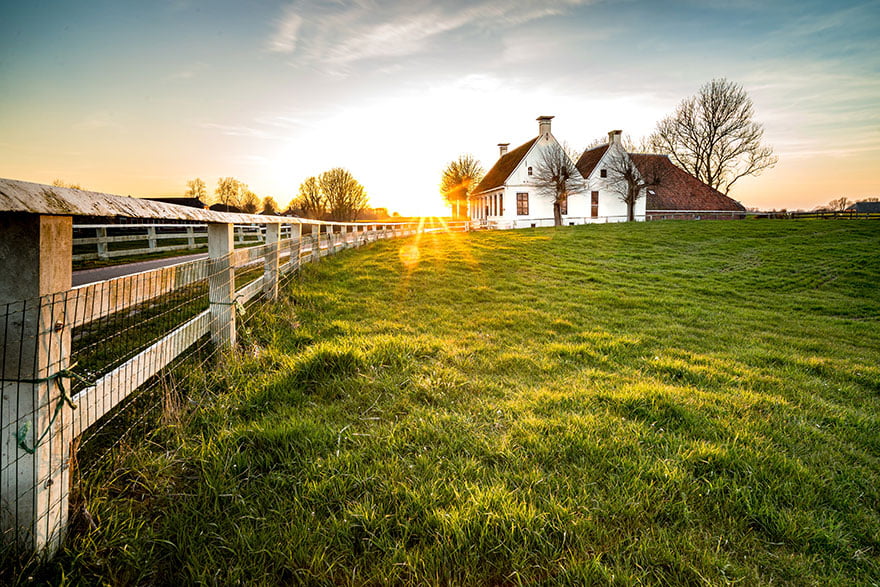 Fences can be made out of wood, chain link, or any other metal-like substance. We've included some key details about each of the fence styles we install in this section. This gives you the freedom to pick what is good and best for your home.
The Value of Having a Fence
The following are some of the most compelling reasons to construct a high-quality fence around your home or property.
Security and Safety
The first and most crucial reason to install a fence on your property is to ensure its safety. Fencing safeguards your property and, more importantly, you and your family. Interlopers and intruders are deterred by a fence, while undesired wild animals are kept off your land.
They do, however, keep things in. Fencing surrounding residences is also a good idea for keeping your pets contained and under control.
Boundaries
It might be difficult to identify where your property lines are if you don't have a fence, so constructing a fence can help you establish the right limits between your neighbor's land and yours. Fences are an excellent technique to reduce neighborly problems caused by property borders.
Privacy
One of the most typical reasons for installing a fence around your home is for privacy. When it comes to privacy, fences can help to separate your home from the outside world. The absence of prying eyes from outsiders or neighbors looking in on your family provides both freedom and concern.
Aesthetics
Fences are an excellent method to improve your home's curb appeal. There are several fence solutions available that may improve the visual appeal of your home while also enhancing the property value. A well-designed and well-placed fence may provide more than just a sense of protection, safety, and solitude. However, it may be an excellent way to enhance the aesthetic appeal of your home. The fencing should be long-lasting and reflect the themes and designs of your property.
Resale
A fence that is of exceptional quality and provides outstanding security, and provides privacy will raise the value of your house. It can significantly improve the sale price if you're wanting to sell. When shopping for a new home, buyers look for well–planned and high–quality fencing, and because security and privacy are frequently high on buyers' lists, your new fence is a fantastic investment that will pay off.
Different Types of Fences
There are 8 distinct types of fences on the market, including:
Brick Wall Fence
Aluminum Fence
Wooden Fence
Iron Fence
Chain–Link Fence
Bamboo Fence
Barbed Wire Fence
Electrified Fencing
Brick Wall Fence
For centuries, brick wall fences have been utilized to provide seclusion, security, and a decorative element to the residence. These fences are fairly common and may be found in many homes, workplaces, institutions, and other structures.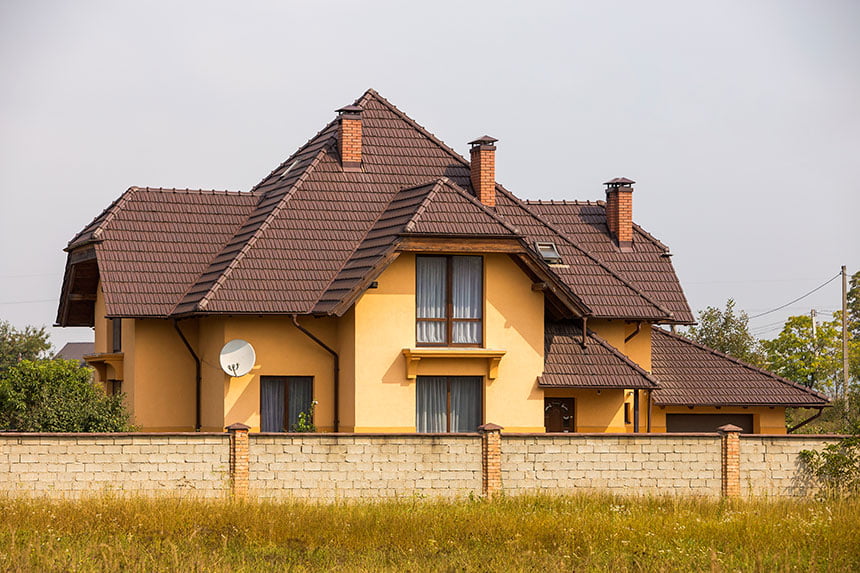 These fences are extremely sturdy, strong, and long-lasting, and they provide a level of style and sophistication to the fence that no other material can match.
Because a brick wall fence helps to block noise from busy roadways, it's a fantastic choice for a privacy fence if you live near one.
It not only improves the security of your property but also provides your walls with a trendy look. A brick wall fence provides a secure barrier for young children and pets.
Aluminum Fence
An aluminum fence is commonly used in business settings because of its long-term durability. Aluminum is a low-maintenance and easy-to-clean material. An aluminum fence has a higher initial cost than other materials, despite the fact that it is generally low-maintenance and quick to build.
Because aluminum is a lightweight material, readily bent by contact or even a strong wind, it does not give the same strength and security as other fence kinds. There are a lot of aluminum fence manufacturers on the market right now, and there are a lot of methods to save money.
Wooden Fence
A wooden fence is an excellent addition to any home. A wooden fence is used for privacy, security, and noise reduction, as well as for its lovely aesthetic.
Consider the local weather or environment when choosing timber for fencing, since picking the right wood for your area can prevent decay and give a long-lasting fence. Wooden fencing of good quality will require fewer repairs and is less likely to need to be replaced.
A wooden fence has an average life span of 10 to 30 years, depending on the quality of the installation, the type of wood used, and how well it is maintained. Pine, cedar, and redwood are the most common woods used for wooden fences. Install a water-proof solution on a wooden fence to protect it from moisture and severe low or high temperatures.
Iron Fence
Iron fence is commonly used to produce a one-of-a-kind and bespoke solution. Because this material is so heavy, it allows for a lot of customization because it is so pliable. When used for fences, it also necessitates a lot of upkeep. The rusting and corroding of the iron or steel material needs frequent maintenance, including repainting every two to three years.
Because of the material's heft, iron fence installation is straightforward but takes longer and needs more manpower than other materials. Iron fences are more robust and powerful, but they frequently require bespoke fabrication and are more expensive than other options. For a stylish design, this iron fence comes with a hefty price tag.
Chain-link Fence
Because of its low cost and ease of maintenance, chain link fences are commonly used in building projects and enterprises. The procedure of installing this sort of fence is simple and quick. These fences may be used for a variety of applications and purposes.
When defining a boundary between two locations, a chain-link fence is simple to install and takes up less area. Because the chain-link fence is thin and see-through, it cannot give extra seclusion.
Bamboo Fence
Bamboo fence is available in the form of rolls or panels on the market. A bamboo fence is best used to cover an existing wall, whether it's wooden or mesh. To provide additional seclusion between two houses or gardens, these forms of fencing are ideal as fence panels and partitions.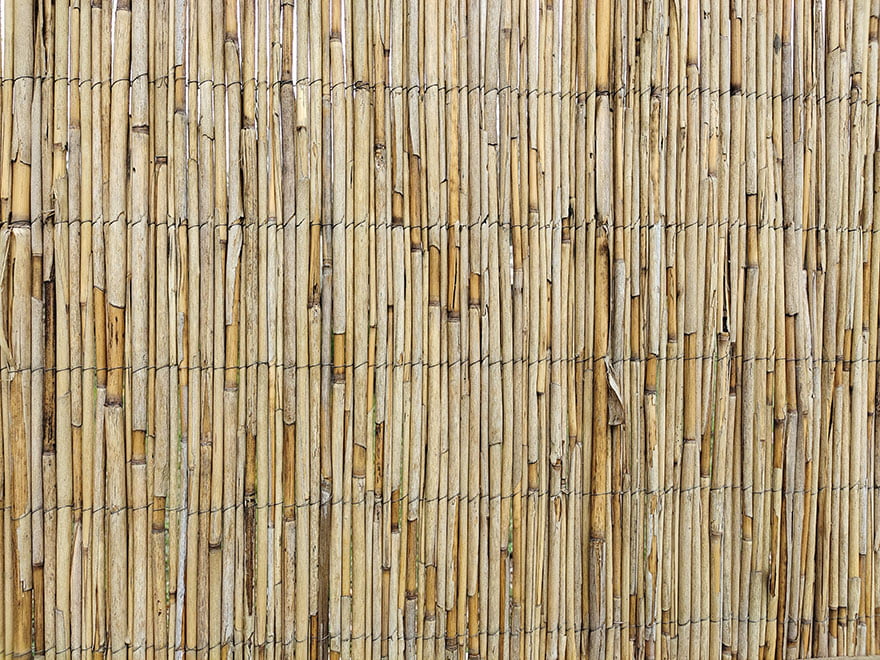 When bamboo sticks are combined with different materials, the outcome is frequently a distinctive and modern aesthetic. Bamboo sticks and rolls are linked with steel wire while erecting bamboo fences, and they are very rapid and easy to install. The ability to simply construct this sort of fence in a range of angles or forms is one of its main features.
Barbed Wire Fence
Steel is used to make barbed wire fences, which are usually used to keep cattle and livestock away from the home. This fence is a sort of rolled and twisted wire that differs from a regular galvanized wire in that the strands are twined together rather than interlaced.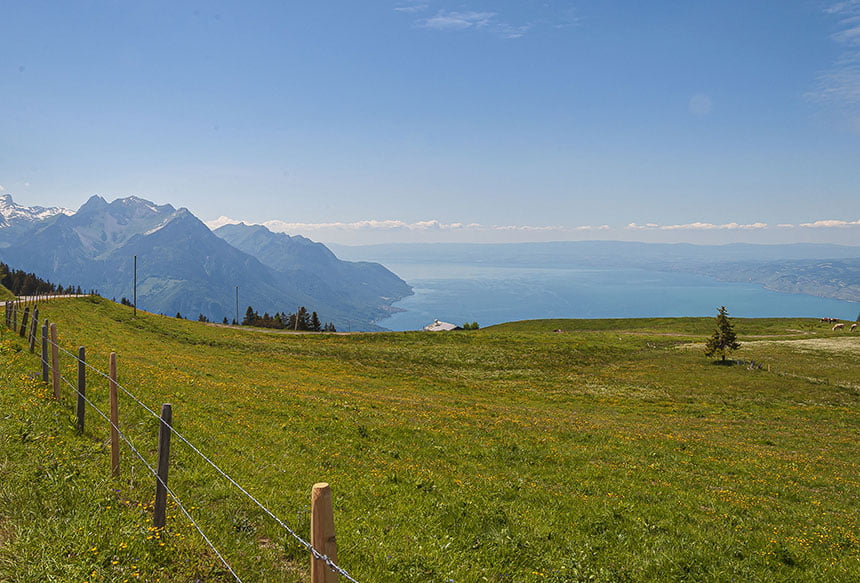 Barbs are linked at regular intervals along a barbed wire's complete length. The pointed barbs, which can cause pain or harm to animals or trespassers, deter them from breaking through the barbed wire. In jails and military sites, a particular type of barbed wire is frequently installed over the tops of wire fencing to prevent individuals from climbing over it.
Electrified Fencing
A popular material for an electric fence is thin steel or aluminum. It was put in place to give trespassers a shock if they entered restricted areas. Electrified fences, which are often used for agricultural purposes, produce just enough power to make anyone who touches them feel uneasy.
It may also be used for commercial or industrial purposes, and it can be intended to stun the offender. This sort of fence, which is commonly used for military and security purposes, may deliver a deadly dosage of energy to a human or animal.