Take a minute and picture your dream home. What distinguishes it from other similar products? So, how does it appear? What unique features would you incorporate into the design? Your vision is one-of-a-kind, and it's unlikely to be found anywhere. Building a bespoke home is the only way to genuinely see your dream home become a reality.
Whether you're buying a house, moving in, or renovating an existing home, it's important to know what to expect from the start to finish. Here are some things to consider if you're embarking on a home-building journey.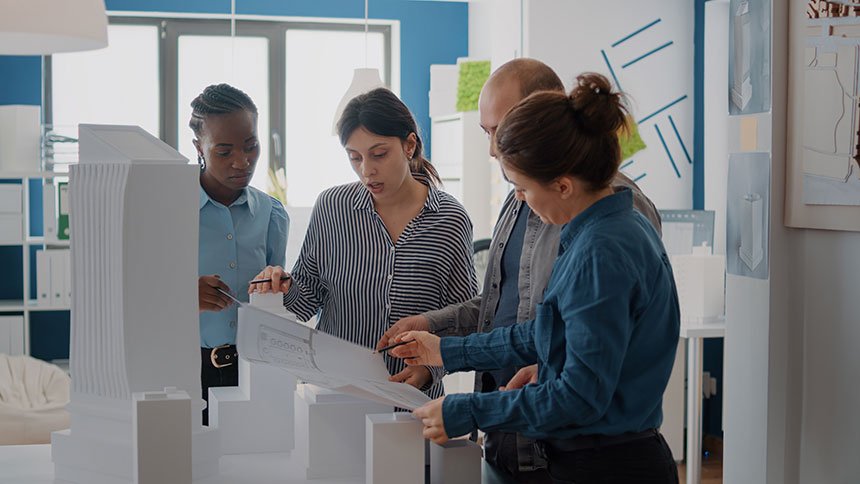 Figure out how much you can spend on building a home
Unless money isn't an issue for you (in which case, congratulations! ), you'll need to figure out how much you want to spend on your new home in total.
The average cost of constructing a new home is about $290,000. However, this figure can be deceiving, and some experts advise considering the price of a bespoke home as a range rather than an average.
The average cost of constructing a home is between $100 and $200 per square foot. If you're looking for a luxury home, expect to pay between $200 and $500 per square foot.
Please keep in mind that these figures do not include the cost of the lot, which varies depending on location. It also excludes costs like as labor, permits, design fees, and materials.
Because of these factors, building a custom home is considered the more expensive option than buying an existing home or even a newly constructed home based on a standard model design.
The total cost of constructing a home varies greatly depending on the decisions you make, the materials you use, labor prices, and where you live in the country. From contractors to cabinets, prices can rapidly pile up, so talk to an expert like a house builder, architect, realtor, or civil engineer to have a better idea of what to expect.
Set a realistic Budget you can afford
Once you've gotten qualified advice, get detailed with your budget. Include everything you can think of that will go into your new home. While materials and labor should be about 75% of the total amount spent, there's also the cost of the lot, fees and taxes, furniture, décor, landscaping, and more.
Don't forget to leave some area for wiggle room. Most folks would admit that when they built their custom home, they went over budget.
Are you looking for a few simple strategies to save money? Here are some suggestions:
Have a smaller floor plan.
The concrete slab and foundational work are two of the most expensive aspects of home construction. Reduce expenditures by limiting the amount of space available.
Research supplies.
When it comes to appliances, fittings, and materials, get quotations and look for bargains.
Ask about tax credits.
Tax credits are frequently available when you utilize energy-efficient appliances, materials, hot water heaters, and heating and air conditioning systems. Check with your builder or your local utility.
Save on moving.
You should probably invest your money in your new home rather than in moving out of your old one. Look for ways to cut moving costs so you can invest that hard-earned cash in a particular feature or enhancement for your new house.
Find the right Leander to Finance your Dream Home
Most likely, you'll need to borrow funds to pay for land and home construction. Look for a bank that has real estate lending options like construction and land loans.
Construction loans
These high-interest, short-term loans cover both the homebuilding and land costs. Because you don't have a home to use as collateral, these are different and pose a bigger risk to lenders than standard mortgages, so you'll need a specific budget, timeframe, and plan to get approved.
Land loans
These loans are used to buy land, as the name implies. This will almost always be an "improved land loan," which means your property has access to roads, electricity, and water. Because there is no collateral on the property yet, you'll need a large down payment and a good credit score to get approved.
Manage expectations when you're planning your custom home
It's exciting to make a list of all the features you want in a new home, but reality settles in when you see the list on paper – and the costs. It's possible that you'll have to make some compromises. Hardwood floors, granite countertops, smart home technology – there are some things for which you're ready to make sacrifices and others for which you can find acceptable substitutes, particularly if it's something that can be upgraded more easily later.
It's difficult to tell what's worth investing in and what's just hype when home blogs, social media accounts, Pinterest sites, and more are all pushing #housegoals in your face. It helps to have the proper people on board who can advise you if that gift-wrapping room or five-car garage is truly necessary.
Assemble your dream home team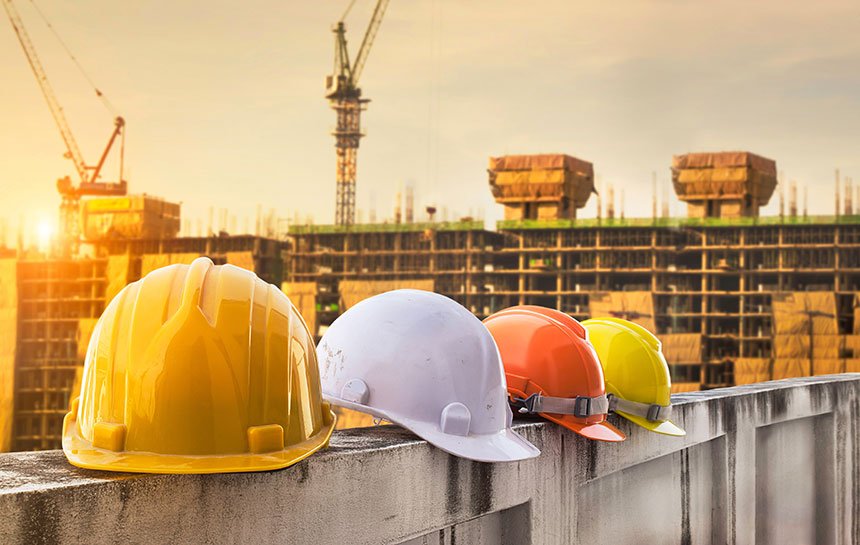 Here are some tips for finding the right home builder:
Do some research and compile a list of reputable builders in your area. You can look at online real estate ads or your local newspaper.
Pay attention to the types of homes they build and the price ranges to make sure their style lines up with your own.
If you need more help with references, contact a trusted real estate agent.
Consider the builder's experience. How long have they been in business? Are they licensed and insured? Be sure to ask the right questions.
Meet the builder in person and have an informal interview. Ask about their preferred process, if they work closely with architects and interior designers, how they conduct their estimating and budgeting, what their project teams look like,about anticipated timelines, and more.
Before you begin any process, you must first have a precise house plan that matches what you want in your ideal home. Fortunately for you, we have a large variety of house plans that covers anything you might need, and we also provide custom design services, so you can have exactly what you want.
Find the right Lot to show off your custom home
It's time to find some land now that your team is in place. This may seem overwhelming, so think about where you want to reside and start exploring choices within that radius to cut down your selections. Check the property's history, including previous sales, development history, and comparable lots. This can assist you in developing your offer.
Ascertain that your builder has a say in the process. What you perceive as a lovely, level lot, someone could see as a flood hazard. A builder can assist you in determining the amount of square footage required for your home, as well as the lot slope, water difficulties, tree placement, and other factors.
Decide on an Architectural design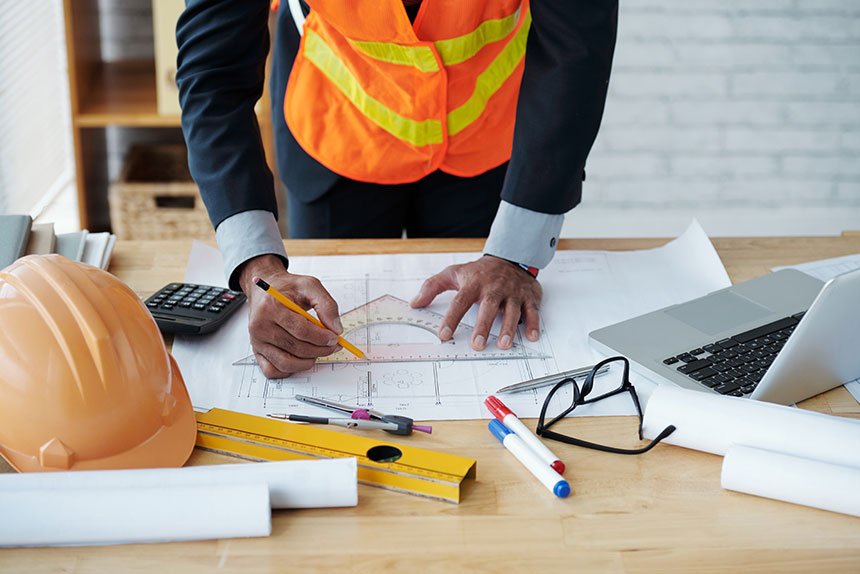 You get to choose the architectural style and design that appeals to you whether you work directly with an architect or through your builder. While we realize that not every aspect of creating a custom house is enjoyable, this phase is because it allows you to watch your visions come to life.
If you don't already know your preferred house style — modern, craftsman, farmhouse, traditional — that's ok. This is a great time to do some scouting. Drive through neighborhoods, take pictures of homes you're drawn to, find some pictures from real estate websites. There are lots of ways to find inspiration.
Once you decide on a style you like, you can research your own floor plan options online and bring ideas to a builder. Or, your builder likely has some floor plans you can use as a starting point to create your own design.
Make a Timeline
It takes an average of eight months to build a new home. This includes obtaining permits, construction, inspections, and the often inevitable delays due to bad weather, supply shortages, and other unexpected issues.
As you can imagine, the more custom the home, typically the longer it takes to build, so if time is a factor, consider a simpler floor plan.
Be Detail Oriented
You've hired your team, you've got a plan in place, the land's been purchased – time to relax, right? Think again.
No one cares more about your ideal home than you, so be sure to stay involved throughout the process to ensure everything goes smoothly. While we don't recommend strapping on a toolbelt and heading to the building site, there are a few things you can do to ensure that your project stays (largely) on track:
Communicate regularly with your builder.
Check invoices and track spending.
Make a decision and stick to it. Changing your mind often only adds to your total cost.
Compare progress to the plans to ensure construction is following specifications. If not, it's important to catch it early and make sure the builder takes responsibility for any costs associated with fixing a mistake made by their team or sub-contractors.
Keep things in writing. There are a lot of moving parts, and while you don't need to jot down everything, you do need some documentation.
Make a punch list before and after moving into your new home
It may come as a surprise, but even new homes come with issues that need to be fixed or finished. With a good builder, you'll be doing a series of walk-throughs both before and soon after move-in. This is when you want a keen eye for detail and note every item that needs to be resolved, from paint touch-ups to door adjustments.
You did it! Time to Celebrate
Congratulations. You've put in the hard work and turned your vision into reality. Now's the time to relax, celebrate, and take it all in. You earned it!