Imagining how your freshly constructed home would look is a fascinating process. It's a good idea to look around and see what's available, what's current, and what design aspects have stood the test of time before making a decision on things to consider when designing your new house. Browsing online house plans to find what suits your personal taste or taking a drive to check what's being built now can also be a good method to gather information. This way, when it's time to put pen to paper, you'll know exactly what you want and things to consider when choosing a house plan.
Here we have summarized the top 7 things to consider when designing your new house taking into mind all aspects that should be in mind when planning to start your house.
1. Ready-to-build or Customized/Original Design
When it comes to building a home, one of the decisions you will have to make is whether to go with a ready-made design or something unique with an original design. You can get a sense of the process and how the house looks by looking at plans and construction photos on sites like Getty Images. You should seek professional advice from persons who have recently purchased a new home, both custom-designed and pre-built. You can also look for advice, suggestions, and information on discussion boards and forums to assist you to determine what type of home to buy. It can be challenging to know whether your house has everything you need when it does not exist yet. However, it's crucial to think about the plan thoroughly before committing, especially when it comes to size, orientation, and functioning.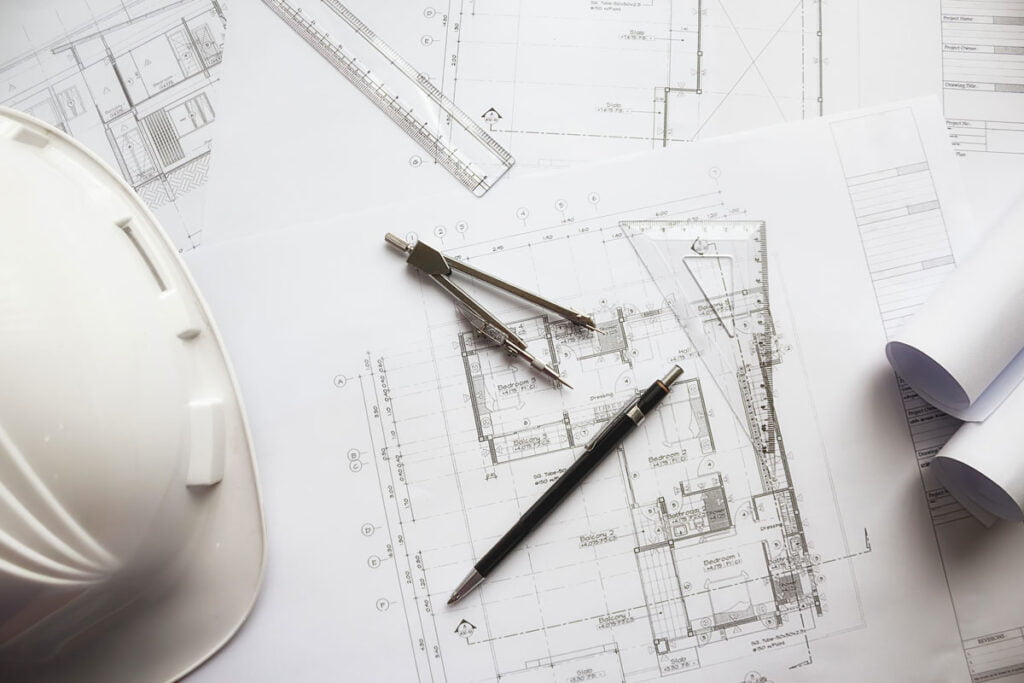 Some pieces of land with a distinctive shape or size may necessitate a lot of attention and require a customized house design. To design your dream home, you'll need to collaborate with an architect that knows your demands and pays attention to every creative aspect. While an original design may be more expensive than a prebuilt design, your home will be unique and a place where you can rest and entertain, and most importantly, call home.
2. Your Lifestyle
It's critical that your home is in tune with your way of living. Simply envision yourself living inside it to verify this. Is it suitable for your daily activities? Will you be able to invite as many guests as you want? Of course, your home must be attractive, but it must also be functional. Remember to incorporate areas for leisure, games, and entertainment based on your usual or favorite activities. Consider how you will furnish your home and make sure to focus on the most popular places in the house; each family has its own distinctive way of passing the time.
3. Your Privacy
Everyone has a need for privacy, and we all recognize how crucial that is. If you work from home, enjoy working out, enjoy going to the movies, or want to be a cabinetmaker, isolation is necessary. Give these spaces additional attention to ensure peace and quiet while working on your favorite hobbies, both for you and your family.
4. Your Furniture
Make sure you have enough room in your new home to fit your furniture. Don't be afraid to take all of the necessary measurements and enlarge or restructure some rooms if needed. House plans can be altered to match your specific requirements. It's a good idea to leave at least 90 cm of space around each piece of furniture to allow for easy movement around the room.
5. Extra Storage
A house with insufficient storage will be cluttered most of the time. As new members are added to a family, more storage space is required from time to time. If you want to avoid your home being congested, consider adding more storage space when you're planning it. Consider the additional items you will require when a new baby is welcomed into the household. Also, think about including built-in storage in your design. Built-in storage units can be used to organize books, toys, and games.
6. Design with your family in mind
Don't forget to include them in your strategy. Consider your family's thoughts on the structure and style of your home. Because you will be living together, it is critical that they are happy with the design as well. When designing, include them in the plan. There should be plenty to go around for everyone. It's crucial to consider room sizes and how they'll be used. If you have children, ensure sure the house is safe and has enough area for them to play, such as a garden or backyard. Building structure, appliances, furniture, and all other aspects of home design should be tailored to your family's needs.
7. Your Budget
Even if it may be tempting in the development of a modern house plan, avoid spending too much in anticipation of the future. Focus on your immediate needs as well as your present and actual budget. You won't be suffocated by huge monthly bills this way. You may always make modifications or renovations to your house. You can even set aside some space on your plan for these purposes. It's entirely up to you!
Conclusion
A lot goes into constructing a home. Remember to keep stress away by being happy about your new home design while you consider building materials, and going green to save money on utility bills, and land acquisition prices. Don't worry about finding the perfect plan if you decide to use a ready-made one. Floor plans can be changed to meet your personal preferences and requirements. However, you must take into account the factors mentioned previously.