In today's world, wall finishing materials for modern homes are an important aspect of construction. Everyone enjoys decorating their home in a unique way. The personality of the individuals who live in the house is reflected by the interiors and home décor. Interior design is now a must-have for modern homes. Nobody wants their home to look like one of those old school houses or a throwback to the 1990s.
The goal behind building a house in a specific way is to choose the interior wall materials and design that are appropriate for your home, as well as the wall finishes. Knowing the many types of interior wall materials available will help you create the ideal interior design for your home. Interior wall finishes are another name for interior wall materials.
Best Types of Wall Finishing Materials for Interior Walls
1. Veneer Plaster Wall Material
Veneer Plaster is put to a substrate, which is a flat surface. A carefully prepared gypsum board base, comparable to drywall, is the most typical substrate to which it is applied. Plaster veneer is an excellent choice for renovating older homes with lath-and-plaster walls. It's a lot quicker, cheaper, and faster to slap on veneer plaster over damaged walls than it is to pull them out and replace them with drywall.
2. Glass Wall Material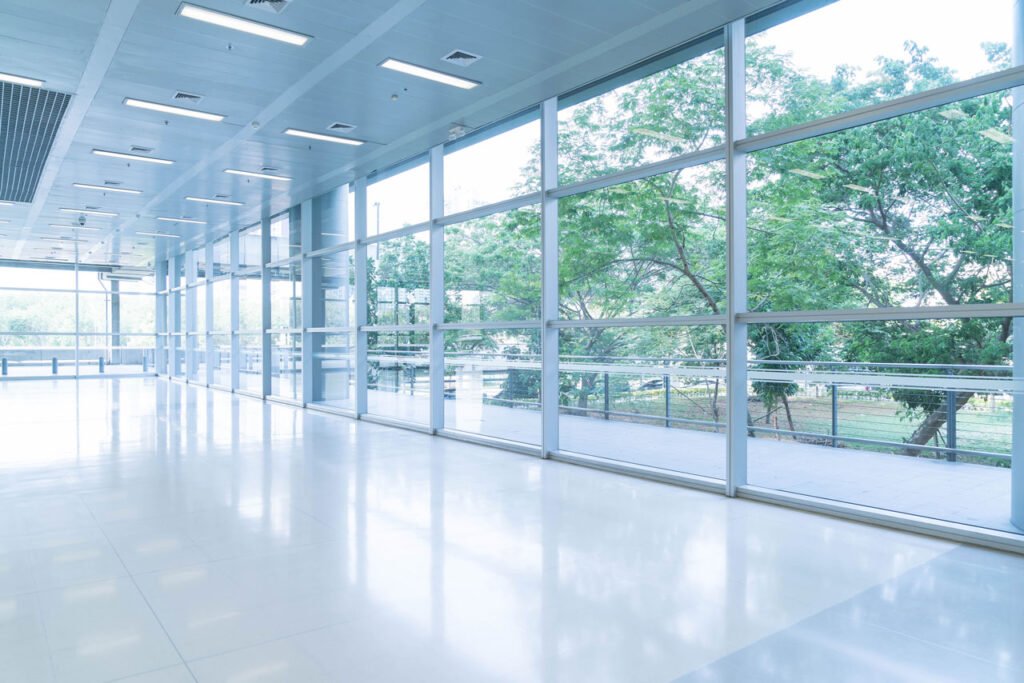 Glass can be used to replace walls in your home to brighten it and make it appear larger. A glass divider can be used to divide your living area into several sections. Glass walls can be used in master bedrooms to make them feel more elegant and expansive. The material can also be utilized to divide out spaces in your home, such as play zones, reading rooms, and sitting places. The elegance of glass walls is obvious. You can also have stained glass installed on your room's ceiling.
3. Ceramic Tiles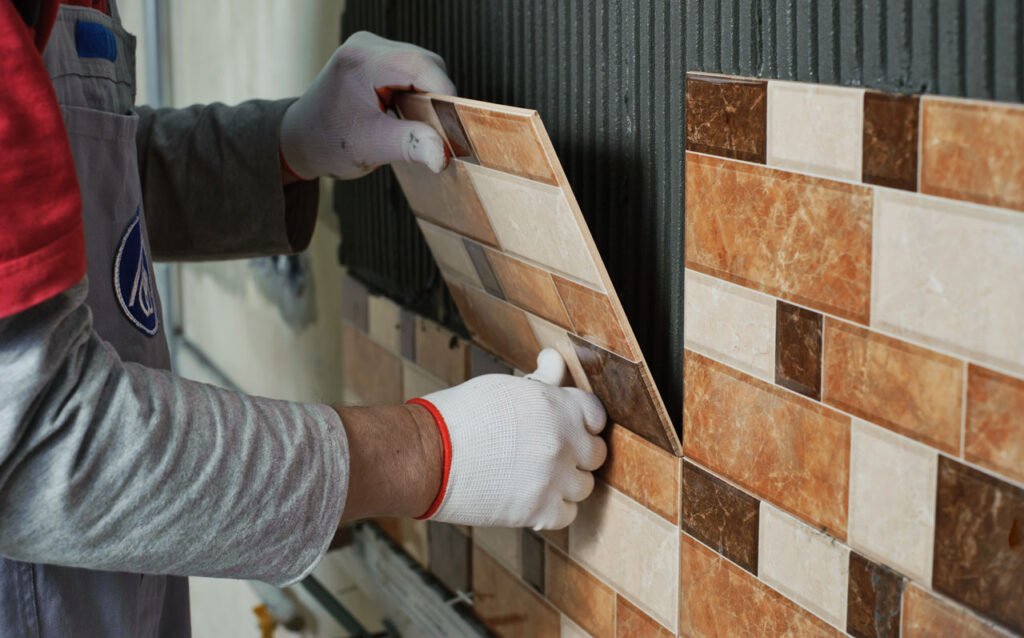 When utilized outside, tiles make a dramatic first impression. They are suitable for use on walls, patios, and sidewalks. They can be mixed and matched with other materials to create a one-of-a-kind external design. For designs, terracotta and porcelain tiles are wonderful options. Tiles, when laid properly, are long-lasting, easy to maintain, and protect the structure from the weather. Make sure the tiles you buy have been approved by the manufacturer for this use. Also, make sure they're properly installed for long-term use.
4. Plastic Panels Wall Material
Plastic panels are sturdy and cost-effective wall finishing materials, despite not being as popular as hardwood panels. The best part about the plastic panel is that it comes in a wide range of styles and colors.
It's incredibly simple to set up. You can use a plastic panel cover to cover up the damaged area of the drywall. The wall will be completed in under an hour if you simply snap the panels together one by one. Mold won't grow on them.
5. Plywood Wall Material
Plywood is made up of a collection of glued-together veneer wood sheets. Because each layer is exchanged at a 90-degree angle, plywood is strong. This method of bonding promotes longevity, and the use of numerous parts reduces warping. Plywood has a lovely appearance and adds a touch of class. Plywood is less expensive in comparison. Plywood is the most used material for building shelves and built-ins. There is a variety of plywood available, each with its own color and structure.
6. Wallpapers Material
Wallpapers are really popular wall finishing materials these days. It is the most popular interior wall material, and most people prefer to dry paint. Various brands offer a diverse selection of wall coverings in a variety of colors, designs, and textures. Wallpaper installation is just as crucial as wallpaper choosing. Designer wallpapers enhance the appearance of your home. Simply select the appropriate design, color, and texture.
7. Paint
There are a variety of paints to choose from. Wood textures benefit from oil-based paints, whereas interior walls benefit from water-based paints.
Water-based paints include flat, eggshell, and satin, whereas oil-based paints include semi-gloss and gloss. There's barely a smidgeon of a difference between them.
Flat finish – It has a matte look and is suitable for hiding flaws. It's the cheapest paint and not as durable as the others. Also, it doesn't shine.
Eggshell finish – This is relatively cheap and durable. It is easier to clean and shinier than flat paint. Eggshell paint is suitable for living rooms, hallways, and bedrooms.
Satin finish – Satin is perfect for rooms like the kitchen and bathrooms. It is the easiest to clean as it is suitable for scrubbing and regular cleaning.
Semi-gloss and gloss – They are very expensive, reflective, and durable. Gloss and semi-gloss are good for wall trimming and woodwork.
The paint is perfect and easy to apply. You may do it yourself or get professional help if you please.
Best Types of Wall Finishing Materials for Exterior Walls
1. Brick
The elegance of an exposed brick wall cannot be overstated. If you're looking for a way to update an old house, consider using bricks. They can also add a distinctive touch to a newly built property. A brick wall might be included in the floor plan by the architect.
2. Metal
Metal has a great modern industrial aspect to it. It can be used alone or in combination with other materials to create a unique design on the house's exterior walls. Bold colors are included throughout the design using metals. They're long-lasting and simple to set up. To obtain a modern style, you can use corrugated metal sliding, vertical sliding, horizontal sliding, and many other types of metal.
3. Stone
To give your building a natural aspect, use real stone or stone veneer. You'll end up with a stunning result.
Stone provides insulation and is suitable for use in adverse climates. Because it does not discolor permanently, it is simple to clean. So all you need is water and detergent to clean nicely. It's as durable as brick and metal, but it's not inexpensive. Natural stone is expensive to install and maintain.
As a result, it's critical that it's fixed correctly. Stone veneer is popular because it is less expensive, however, it may not last as long as natural stone.
4. Concrete
This is the most widely used wall material. It is sturdy, long-lasting, and resistant to wind and fire.
Precast concrete can be utilized to create sculptural designs on your structure because it is created off-site. Concrete can be used to construct outside walls in hurricane-prone areas. It allows the house to recover more quickly because the external walls will be preserved, and only a new roof will be required. Also, if your building is in a noisy area, consider utilizing concrete because it is excellent for sound absorption.
Final Thoughts
Walls should not be overlooked; they are just as important as the rest of the house. There are several factors to consider when selecting the correct wall material for your exterior façade. You must take into account your location as well as the climate of the area. Consider how long a material will last, how easy it will be to maintain, and whether it will appeal to your tastes. The materials used for interior walls should complement your design. They should match the colors of your furniture, be long-lasting, and be cost-effective, especially if you're working with a limited budget.