According to the IRS, 71 percent of all Americans who declared more than one million dollars on their income tax returns in the last 50 years were involved in real estate.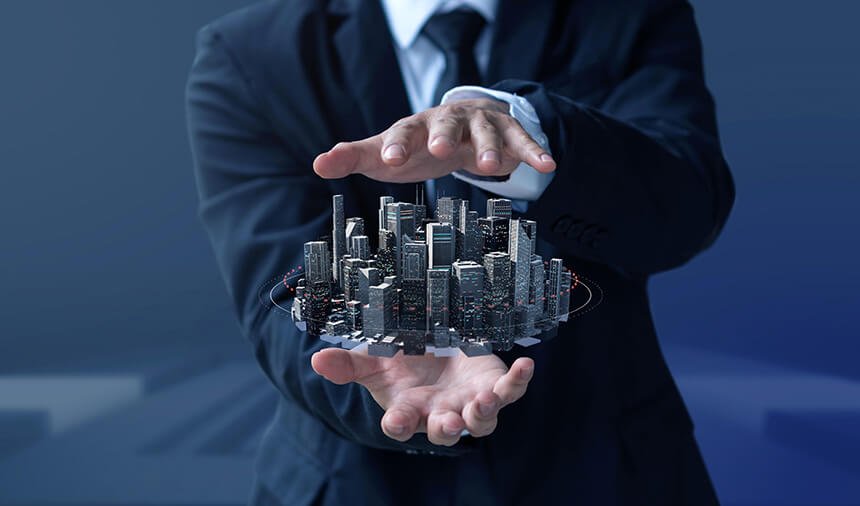 How long have you desired to break free from the confines of your 9-to-5 job? How essential is it to you to be able to provide for yourself and your family financially? If any of the above topics resonate with you, the true question is: have you ever considered starting your own real estate company?
What Is A Real Estate Business?
A real estate business is a business entity that specializes in the purchase, sale, management, or investment of real estate. Real estate is defined as "property, land, buildings, air rights above the land, and subsurface rights below the land," according to The Balance.
According to the US Census Bureau, just around 5% of Americans who reach the age of 65 have enough money to retire or are "financially secure enough." It may be time to consider launching a real estate investment firm if you want to ensure a stress-free retirement. Read over our instructions below; after all, it is intended to assist you in achieving your goals.
Is A Real Estate Business Profitable?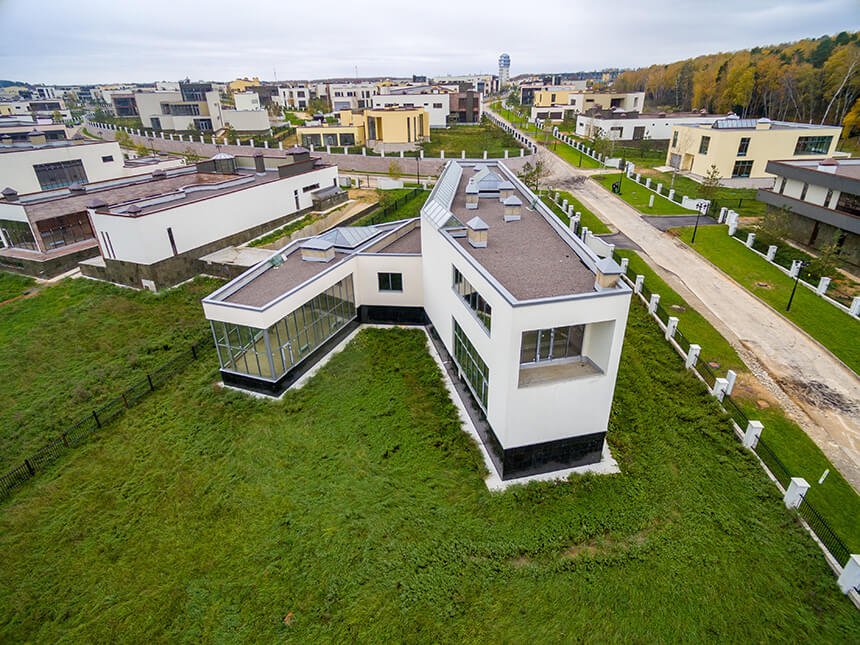 Yes, if you manage your funds wisely, is the easy answer to this issue. "Entrepreneurs have the essential experience and fundamental business acumen to launch their own real estate business," says Martin Orefice, Founder of Rent To Own Labs. "Plus, they have the financial resources to invest, which is a significant advantage when entering the real estate market."
Appreciation is the most typical strategy for a real estate company to make money. A rise in the value of an asset over time is known as appreciation. Residential, commercial and even undeveloped land can all be considered assets. The rise could be due to a number of factors, including rising demand and shrinking supply. Real estate profits can be made by selling an asset after it has appreciated in value, or by earning income through recurring payments or rent.
Real Estate Profits Through Appreciation
The most important aspect of residential property appreciation is its location. A changing community that adds new schools, retail complexes, playgrounds, or anything else that makes the area a more desirable place to live increases the value of the home. As a result, house flipping or rehabbing can help your real estate business make a lot of money. Commercial assets, like residential properties, profit from changes in location and improvements to the property.
Profits are also made through the development of underdeveloped land. The area beyond a city's bounds becomes more appealing to those who want to develop it as the city grows. When a developer begins construction on dwellings or commercial structures, the land's value skyrockets.
Real Estate Profits Through Income
Investing in a property in the desired location, which allows you to easily get renters, is a wise decision for your real estate firm. Raw land is frequently rented for agricultural reasons, and some land may have valuable harvestable assets that can be gathered on a regular basis. Companies may be required to make regular payments for any new structures constructed on the site, as well as royalty for any discoveries made.
How To Start A Real Estate Business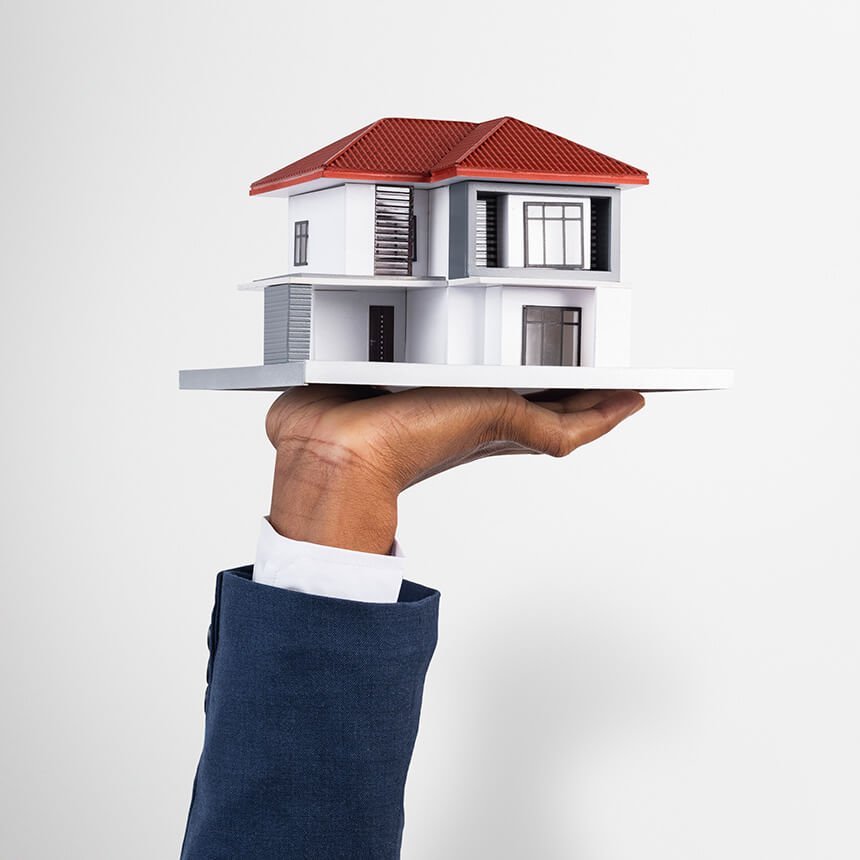 Those interested in learning how to start a real estate business should be aware that it is not a simple task. Entrepreneurs should spend numerous hours conducting research and crafting a detailed business strategy before actually going into the company, just as they would in any other field. As you prepare to start a real estate firm, consider the following suggestions:
1. Set Your Business Goals
It's critical to examine and prioritize your future ambitions before starting a real estate investing firm. Investors can utilize goals to not only stay focused but also to take action. Begin by imagining yourself five, ten, and fifteen years in the future. Then devise a plan for taking more immediate steps to get there.
SMART objectives are one structure that I find very useful. This acronym stands for specified, measurable, achievable, relevant, and time-bound objectives. It basically aids investors in balancing aspiration with concrete actions as they plan for the future. SMART goals can be set in both short- and long-term time frames, making them ideal for any situation.
2. Conduct In-Depth Research
In-depth industry research is always required for a successful company strategy, which includes defining a specialized niche, market area, and prospective competitors. There are a variety of exit alternatives to consider for your real estate business, while some are more suited to novices. Many first-time investors will choose wholesaling as a way to learn the ropes before investing in real estate. However, depending on your objectives, rehabbing or buy-and-hold techniques could be excellent choices.
The more research you do now, the better prepared you will be to start developing your business plan. "A good understanding of the market is important to close better deals. Look at median home values and rental prices, research neighborhood amenities, and most importantly, don't be afraid to look outside your current location. Online research, networking events, and even getting a mentor can help during this process.
3. Organize Your Finances
There are a number of methods to enter into real estate without putting any money down. Remember to evaluate your existing financial situation. When you approach a lender, they will almost certainly want to know about your financial past. Request a copy of your credit report, as well as a review of any current accounts or investments.
Real estate investors can begin with a traditional source of funding, such as a bank or a government-backed loan. They can also use atypical financing methods such as private money lenders or joint ventures. You don't have to choose a "technique" right now, but you should be aware of a few possibilities. That way, when it's time to start your company, you'll know just where to start.
4. Craft Your Business Strategy
You should have already started generating ideas in your mind about what would assist your business flourish in your market once you've done enough study. Make a business strategy that covers all of the resources and tools you intend to use.
5. Form A Real Estate LLC
A limited liability company (LLC) is a corporate structure designed to insulate an investor's personal funds from business expenses. The categorization enables investors to buy and own real estate without exposing themselves to personal liability. The fees and requirements connected with forming an LLC vary by state, but the overall process is largely the same:
Confirm the regulations in your state before getting started
Choose a unique business name
File an Article of Organization with your state
Create an operating agreement for the business
Publish an intent to file (if required in your state)
Apply for a tax identification number through the IRS
Before you can legally start for business, you may need to obtain a few more permits after forming your LLC. Confirm these with your state, and you'll be well on your way to landing your first contract.
6. Plan Your Business Marketing
What is your unique value proposition? Answering this question will help you establish a brand for your business. This is also a great time to settle on a logo, core values, and a mission statement. These components will help inform how you reach out to potential customers and serve as a jumping-off point for your marketing materials.
It's time to launch your first campaign after laying the groundwork for your real estate firm. For some ideas, look over the following list of common marketing materials:
Email Campaigns: If you can obtain enough contact information, email is an excellent approach to reach out to potential leads. Putting together a strong list may take some time because email addresses are not as easily available as property information. However, over time, this will prove to be a very cost-effective technique of reaching both customers and vendors.
Social Media: For newcomers, social media is ideal because it is a cost-free tool to get the word out about your company. Create profiles on social media sites like Facebook, Twitter, Instagram, and LinkedIn, and update them as often as you can. Paid social media advertising may prove to be beneficial in the future.
Networking: Real estate relies on networking, and it's often a case of who you know. Begin by attending local real estate events, then expand from there. Are you unsure where to look for events? I recommend using Facebook or Meetup.com to find a group. Once you've established a network, you can even start hosting networking events on your own.
Bandit Signs: This is frequently the first thing that comes to mind for novices when they think of real estate. "We purchase properties!" or "Call us for a cash offer!" are examples of bandit signs that can be found at busy junctions. Have you ever considered why there are so many of them? It's because they're employed. Bandit signs are an excellent method to get the word out about your real estate company. Simply check to see if they are legal in your location.
7. Build A Website
In today's digital world, having a strong online presence is essential. In the real estate industry, this is especially true. The majority of homebuyers say they start their search online before contacting an agency. This means that having a well-designed website will improve your chances of acquiring new clients. Consider using websites like WordPress, Squarespace, and Wix, which provide beginner-friendly experiences at a low cost.
Because your website will typically be a potential client's initial point of contact, including sections that explain who you are as a real estate agent, the values you uphold, and the value you can bring to them. Remember to include your website URL in all of your marketing materials and social media pages so that clients can return to your site. Last but not least, by providing relevant, current, and quality articles and material, you may assist generate more traffic to your website.
8. Launch Campaigns
Ensure that all of your marketing channels, whether social media, e-mail, snail mail, or traditional marketing, are consistent. Make sure to plan follow-ups for each of the campaigns you send out.
9. Stay On Top Of Leads
Launching marketing campaigns without a plan to track and follow up with your leads is one of the worst things you can do for your business. Even if someone does not give you a business opportunity right away, establishing a relationship over time may earn you their business in the future. A Customer Relationship Management system, or CRM, is an excellent way to keep track of your leads. This type of software allows you to keep track of all of your marketing initiatives and leads in one location. Hubspot, AgileCRM, and Apptivo are excellent locations to begin your investigation. Look for free trials or pricing plans that are depending on how many leads you deal with.
10. Build A Support Network
When it comes to launching a real estate investment firm, no one is an island, as cliché as it may sound. Many real estate leads and deals, on the other hand, will come directly from your own network. Whether your network comprises clients, colleagues, mentors, or even competitors, take the time to nurture these important ties.
Your Bottom Line on How To Start A Real Estate Business
Starting a real estate business may appear daunting, but by following the steps above and familiarizing yourself with the answers to frequently asked questions, you'll find that being a real estate professional is easier than you think. To expand your circle and see your business grow, make sure to clarify your goals, assess your budget, and prioritize networking. Your business has the potential to help you realize your goals and become financially independent if you have the correct tools.