The decision to buy a house may be the most expensive and emotionally taxing one you will ever make, making it appear like a difficult procedure. However, even in the midst of a pandemic, you may still obtain the keys to your ideal home with careful planning and tenacity. We will support you as you move toward homeownership.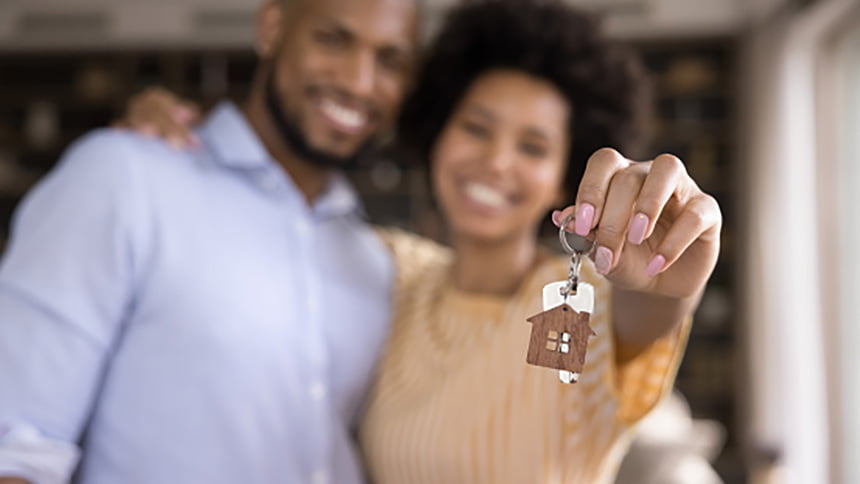 Are you considering purchasing a house? Do you want to know the pros and cons of buying a house?
This blog post will examine several important factors that can influence whether purchasing real estate is a good investment and whether it is appropriate for everyone.
The Decision to Buy
It's crucial to think about if homeownership is suited for you before entering the buyer pool.
Rent vs. Buy?
The first question you ask yourself when looking for a new place to reside will influence the remainder of your decision-making. Should you purchase or rent? The ability to develop wealth and eliminate rising rent may make buying appear enticing. However, regular property upkeep and repairs can quickly deplete a money account.
In general, your unique situation will determine whether renting or owning is best for you.
When considering purchasing a property, keep the following fundamental questions in mind:
How long do you plan to stay there? Renting is perhaps a better choice if you plan to move in a few years.
What kind of house can you afford? It can be worth it to rent while you put a little more money away if you can't afford a house big enough to fit your family in a few years.
What is available on the market? It probably isn't worth tying yourself to something you're dissatisfied with if you can't find a home you like.
Another thing to keep in mind is that the current real estate market is one of the most fiercely competitive in recent memory, with record-high prices and record-low inventories.
In order to get their offer accepted, buyers may need to give more money than the home is listed for — sometimes by hundreds of dollars more — so they should be ready to submit multiple offers.
What Are The Benefits of Buying A Property Compared To Renting One?
People frequently choose to rent their homes since, especially in today's market, home ownership is so expensive. Contrasting the facts reveals that purchasing a home has a number of advantages, and more and more individuals are beginning to realize why purchasing a home may be preferable to renting one.
The promise of stability is the first advantage of purchasing a home as opposed to renting one. Renting lacks the stability that homeownership does.
You may stay in one place without having to worry about being evicted or having your lease expire. Tax advantages come along with home ownership. These include things like property tax and mortgage interest deductions.
Your property's worth is expected to rise over time, giving you equity that you can use in the future.
You have a lot of freedom when you buy a home as opposed to renting one, which is one of the main advantages. Owning a property gives you the freedom to do whatever you choose with it, including renting or selling it.
How Do You Go About Finding The Right Property To Buy?
1. Choose a Neighborhood
What characteristics distinguish a good neighborhood? Everyone will have a different take on the question. But by concentrating on a few crucial characteristics, you may swiftly reduce your options:
Where can you afford a home?
Are you working from home or commuting?
Do you want to be near good schools?
Consult with friends and coworkers to learn where they reside. Then, spend some time exploring the districts you're thinking about, visiting stores, eateries, and public areas to get a better sense of the area. If you're still unsure, think about taking one or more tests: You can choose the area that best suits your needs with the aid of apps and internet tools that draw on clever algorithms.
2. Comparison Shop
It's likely that you have already spent some time looking at homes for sale in the region on websites like nytimes.com/realestate, Realtor.com, and Zillow before you formally begin your home hunt. It's time to focus on what you actually desire right now. Eliminate neighborhoods in your preferred town that don't offer the size or style of property you like for a price you can afford. Some of the jobs can be automated by setting up alerts on these websites depending on your criteria.
3. Find a Real Estate Broker
You can find homes for sale on your own, but a professional broker can advise you and walk you through the home-buying process and help you make wise choices. Before they may be advertised online, a broker can also help you gain access to homes as soon as they hit the market.
What Are The Drawbacks of Buying A Property Compared To Renting One?
There are numerous advantages to purchasing a home as compared to renting one, but there are also numerous disadvantages.
The first is that purchasing a property has a large amount of responsibility. You must ensure that you maintain it properly, pay taxes on it, and take care of any necessary repairs.
If you're not careful, you can end up spending more on your mortgage than you would on rent, which would end up costing you more money overall.
Not to mention that investing in real estate can cause your money to be tied up for a while, and you might not be able to recoup your investment.
When you own a property, you'll need to sell it if you wish to move, which can cost more than you anticipated.
Furthermore, there is no assurance that the value of your home will increase over time; in fact, it might possibly decline.
FAQs
How do you know if purchasing a property is the correct move for you?
You need to determine whether purchasing a property is the best choice for you now that you are aware of the benefits and drawbacks of doing so.